Senior Research Assistants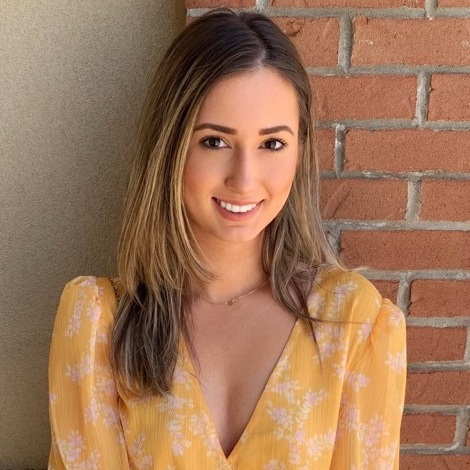 Chanel holds a Bachelor of Arts in Psychology Honours degree from York University. She is currently pursuing a Master of Education in Developmental Psychology and Education at OISE, University of Toronto. Her research interests include exploring the complexities of childhood experiences through the model of intergenerational transmission of parenting. She is inclined to investigate how this model interacts with the educational system in order to promote optimal development.
Chanel's present work at the Emotion Transformation Lab includes general research tasks and occasional administrative tasks for the psychology clinic. Additionally, her roles extend to managing advanced writing roles for the lab. As former Project Coordinator for ET Lab's ethics submission for the current and ongoing research project, she has successfully completed the REB proposal for the 2019/2020 EFFT research study. She is also appointed Coordinator of ET Lab's current research paper that aims to investigate the long-term effectiveness of EFFT outcomes for children with general mental health difficulties, in collaboration with fellow ET Lab members and external colleagues.
Katerina completed her undergraduate degree from York University where she double majored in Kinesiology and Psychology with Honours. She is currently trying to pursue her masters degree. She completed her undergraduate thesis on emotional intelligence, family communication styles and relationship satisfaction. She is interested in how, and to what extent family dynamics play a role in emotional intelligence and development.
As a member of the research team, she has had the opportunity to help and oversee the Emotion Focused Family Therapy workshops, as well coordinate former Emotion Transformation lab ethics submissions. She is currently working on the ET lab's present paper that is investigating the long-term effectiveness of EFFT.
Aside from working with the ET lab, she is also the Volunteer Coordinator for the Family Psychology Center, for which she recruits and schedules administrative volunteers for the school and summer term.
Georgina completed her Hons. B.Sc. in biology at York University in 2018. Her research interests include how one's emotional state affects their physical health.
Being at the Family Psychology Centre, she has learned about emotion regulation and transformation strategies through the use of Emotion-Focused Therapy. Additionally, she has seen the importance of a caregiver's support in the recovery of one's mental health.
Her primary role with the Family Psychology Centre is in organizing the popular two-day Emotion-Focused Family Therapy workshops, where she is involved in caregiver registration and data collection and entry. Being a research assistant at the the Family Psychology Centre has proved to be a very rewarding experience, filled with many learning opportunities.